What gives a residence permit in Turkey to foreigners:
Possibility of departure and return without a visa
Travel freely around the country
Opportunity to get a mortgage from a local financial institution
Place your children in a free school
Employment opportunity
Facilitation of buying a car and assistance in obtaining a driver's license
Receive health care with insurance
Real estate rental assistance
Receiving medical care at a high level
Turkey has a well-developed healthcare system with modern medical equipment and highly qualified personnel, as well as quality health insurance schemes.
Registration of a medical insurance policy is a mandatory requirement for every foreigner who wants to obtain a residence permit.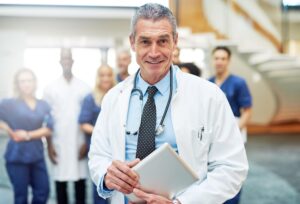 The purpose of health insurance is to ensure that the resident receives services in Turkish hospitals and medicines. In the event of a serious illness, the insurance will cover the cost of treatment.
Private and public clinics form an extensive network throughout the country with general practitioners, as well as specialists such as pediatricians, gastroenterologists, neurologists, psychologists, etc.
Medical insurance in Turkey for a residence permit covers many medical services. For example:
Drug costs
Doctor's examination cost
Physiotherapy and rehabilitation after surgery
Cardiovascular angiography
Transplant of kidney, pancreas, heart, lungs, liver and cornea
Cost ESWL, GAMMA KNIFE
Home health care and services for insured persons and social support in their social activities
Chemotherapy, radiation therapy, and dialysis.
A standard appointment (without additional tests and scans) usually costs from 200 to 300 Turkish lira.
To obtain a medical insurance policy, you can use the services of any private insurance company. Private insurance agencies operate on a monthly premium payment system. A person can use a wide range of health care services provided by private insurance at the expense of the premium paid. The amount of payments varies depending on age, health status and volume of services. Residents can be treated in all medical institutions with which they have signed an agreement with an insurance company.
When registering a medical insurance policy, you will need the following documents:
A valid passport and a copy
Completed form
Confirmation of place of residence
Foreign residents who have lived in the territory of the Republic of Turkey for more than 1 year for ikamet can apply for state insurance SGK (Sosyal Guvenlik Kurumu). This insurance gives you the right to access outpatient and inpatient services at all government clinics and hospitals. It covers most health problems including pregnancy, work injuries and illnesses. In addition, it also offers discounts at most private hospitals and clinics.
Opportunity to get a mortgage for real estate in Turkey
Mortgages are ideal for those who want to own property but do not have the full amount needed to buy a new apartment. The real condition for participation in a mortgage is a high and stable salary.
Turkish commercial and state banks willingly approve the issuance of mortgage loans for real estate to foreigners with a residence permit. This is a government policy aimed at encouraging additional cash flow to the economy.
Financial institutions offer fixed and variable rate mortgage options according to the varying perceptions of risk, needs and demands of consumers.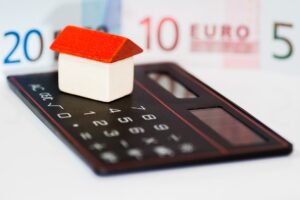 Mortgages in Turkey for foreigners
with a residence permit is often issued on the following conditions:
Loans are issued in Turkish lira or in foreign currency (USD / EUR / GBP).
The maximum loan term is 240 months.
The maximum loan amount is 500,000 Turkish Lira or the equivalent in foreign currency.
The lending ratio for foreigners is 50% on average.
The interest rate, depending on the conditions of the bank, ranges from 4.5% to 7.5%.
The borrower must be between 21 and 65 years old.
Required documents for filing an application:
INN
Property appraisal report, which will be prepared by the bank during the underwriting process
Copy of passport or certificate of residence
As part of the income document:
1. Tax document or bank statement.
2. Statement on the credit card / loan for the last 3 months.
3. Certificate from the credit history of the client's country.
A photocopy of the invoice, which contains the address of the client's residence abroad
Authorization document from the Turkish military authorities.
The process of obtaining a mortgage loan is quite fast. Often it will take about 5-7 days.
Free education of children in public schools
Emigrant children are allowed to attend Turkish public schools. However, the level of education varies. In addition, since Turkish is the language of instruction in all public schools, most parents choose to send their children to a private or international school in Turkey.
State schools. Education in Turkey is compulsory for all children from primary to secondary school. If the parents have a residence permit, it will not be difficult for a child to enter a public free school.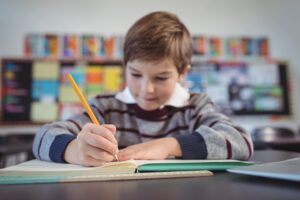 Primary and secondary education in public schools is free for all children, including Turkish citizens and foreigners. Upon completion of secondary education, students are issued a Lise Diplomasi (Secondary Education Diploma), which ensures the right to participate in the nationwide university entrance examinations.
Private schools. The varying quality of education in local public schools has resulted in a large number of private schools offering a broader curriculum and, in most cases, smaller class sizes and significantly higher levels of education. For Russian-speaking citizens, there are schools in which the entire education system is built according to the Russian program.
The documents required for admission are usually the following:
Passports and / or IDs of parents (original and copies)
certificate of residence
Three recent photographs of a child
Report card certified by the Ministry of Education.
The school week lasts from Monday to Friday, classes are held in the morning and afternoon. The academic year usually runs from mid-September to early June, and is divided into two semesters.
Possibility of buying a car in Turkey
The presence of a residence permit opens up the opportunity for a foreigner to purchase a car. To buy a car in Turkey, a foreigner with a residence permit will need the following documents:
Original passport, notarized copy in Turkish
Tax number
Ikamet
When buying a car in Turkey, it should be borne in mind that there are types of taxes and fees that must be paid, namely:
Vehicle registration fees in Turkey are payable once upon registration.
TÜVTÜRK vehicle inspection fee, which is payable every two years.
These fees depend on the type of vehicle: commercial / truck / 4WD, etc.
Car engine tax is payable once a year and its value varies according to vehicle specifications: engine size / date of manufacture, etc.
Motor third party liability insurance tax, payable once a year and also varying depending on the type of vehicle.
Transport tax is calculated based on:
Car prices
Technical characteristics
Production dates
Body type
After paying the cost of the car within one month, you need to get a license plate. After registering with a notary, you must take out insurance.
The application for a license plate must be submitted through the police and sent to the police station. Some fees have to be paid at the police station (about 10 Turkish lira).
Registration of Turkish driver's license
To be able to drive a car in Turkey, there are three ways to obtain a driver's license:
Obtaining a Turkish driving license
Translating your driving license into Turkish
Use of an international driving license.
In 2020, there have been changes in the procedure for obtaining a driver's license in Turkey. According to the new rules, it is necessary to take driving courses, pass a two-stage exam and sign up for registration with the General Population Directorate. To proceed to the stage of obtaining a driver's license, you must also meet the existing requirements.
Foreigners who have foreign driving licenses can translate them into Turkish ones. To do this, you must submit an application on the website of the General Directorate for Population and Citizenship Affairs (https://randevu.nvi.gov.tr) and send a package of documents:
Original and copy of foreign driving license
Translation of a driving license into Turkish certified by a notary
ID card
Driver Status Report
Driver's license
1 biometric photo
Written statement indicating blood type
Training certificate, notarized translation of training documents received from abroad
Criminal record certificate (electronically controlled in the system).
Foreign driving licenses are returned after the application process is completed. If all documents are submitted completely and accurately, the application process will be completed and the new driver's license will be delivered to the address provided by PTT within 15 days.
Steps to obtaining citizenship in the Republic of Turkey
Foreign citizens can obtain a residence permit in Turkey when buying real estate, be it a villa or an ordinary budget apartment. According to the law, five years after the acquisition of a residence permit, a resident can apply for Turkish citizenship. To do this, you need to submit an application to the Turkish General Directorate of the Migration Service.
However, if housing costs 250 thousand dollars or more, then you can not wait 5 years and apply for citizenship immediately after purchasing real estate.
Licensed real estate agency FIRST ALANYA in Turkey will assist its clients at every stage of moving to the republic.
We know all the advantages of obtaining a residence permit for a foreigner and will help you approach this goal as quickly as possible!