The easiest option is to become an owner
real estate in Turkey
and the holder of a residence permit in this country – to buy a finished villa or apartment in one of the residential complexes. However, if you are planning to make the dream of your own house, built according to your own design, come true, you should think about purchasing a land plot in Turkey on the seashore.
What should you look for when buying land?
Buyers from abroad should understand that not every land plot allows you to easily build a house on it. In the Republic of Turkey, as well as in other developed countries, all land is divided into several types and depends on the legal rules regarding its use.
I will give the main categories of land plots according to their purpose:
ARSA or building land
These are land plots on which a foreign owner can build a house, instead of buying a finished home. According to the law, citizens from abroad can purchase land in Turkey for the construction of residential and commercial premises with an area of ​​up to 3 hectares.
All land for construction in the Republic of Turkey is included in the zoning plan of the settlement; in the state register, each site has a cadastral number. I will add that according to the urban zoning plan, such facilities either already have the necessary infrastructure, or in the future it can be carried out.
And one more important point: plots for construction, in turn, are divided into land for commercial and private development. This means that in the first case you will be able to build only hotels, offices, shops or other commercial facility on them, and in the second – a house, cottage or villa. The exact purpose of the land plot will be written in the TAPU (land ownership certificate). So, for plots for the construction of residential premises, the purpose of "Konut imarli arsa" is indicated. For plots for commercial use, the mark "Ticari imarlı arsa" is put.
TARLA or land for farming
Agricultural plots are used for the needs of agriculture (animal husbandry, pastures, growing olive, banana, orange plantations, other fruits and vegetables, cotton, cereals, etc.). Their cost is significantly lower than building land. Every foreign citizen has the right to become the owner of land with an area of ​​up to 30 hectares. It is most profitable to use plots for agriculture for their intended purpose. Why? Let's talk about this further.
Foreigners are prohibited from buying publicly owned land plots. Basically, these are areas where there are any minerals, forest, pasture, beaches, etc. I will add that such allotments are not subject to sale by the Turks themselves. However, land owned by the state can be leased out on a long-term basis.
Foreigners cannot buy or lease strategically important areas (on the border of the country, on the territory of military bases, national parks, etc.). In particular, Ukrainians and Russians will not be able to acquire land on the Black Sea coast, and Greeks – on the shores of the Mediterranean and Aegean Seas.
How to buy a land plot in Turkey for a foreigner?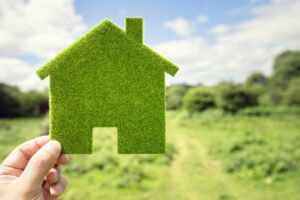 The process of buying a land plot in Turkey is a rather difficult task that requires a rational approach. Before such an acquisition, you need to clearly understand why the land is being bought, since each allotment has a specific purpose, which is quite difficult to change. Let us consider in more detail whether a foreigner can buy land in Turkey and what nuances should be paid attention to.
According to Turkish law, foreign residents have the right to purchase not only apartments, but also land plots. It can be like land for individual construction of your own private house or for the construction of a commercial facility. However, when carrying out such a transaction, it is necessary to take into account the many nuances of the legislation of the Republic of Turkey and all the nuances of registering a land plot in ownership.
What should foreign citizens consider when buying land in Turkey?
The percentage of land sales in Turkey to foreigners should not exceed 10% of the total area of ​​the area where the land is purchased. In this case, a foreigner can buy no more than 30 hectares.
The land plot is entered into the unified state register of the department of cadastral management and urban zoning before the sale.
Registration of ownership of a land plot is carried out under the control of the Committee for Geodesy, Cartography and State Cadastre. The exact coordinates of the plot are established and the zoning status of the allotment is determined.
When buying land worth over $ 250,000, it allows a foreign citizen to obtain Turkish citizenship. If the amount is below this level, the resident receives a residence permit.
In order to buy a land plot in Turkey, a foreigner needs to go through the following steps:
Get a certificate with an estimate of the value of the land plot. It is taken from the branch of the local municipality.
Submit documents and receive a certificate, which is assigned a separate number, by which you can track the progress of the appeal.
The time of the transaction is set in the Cadastral Department. This information comes via SMS. The amount of the state duty, which should be paid, is also indicated.
The final stage is actually obtaining a TAPU (certificate confirming the ownership of the object).
What are the types of land plots in the Republic of Turkey?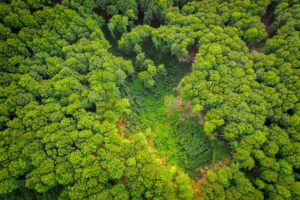 1. Building plots (IMARLI ARSA). These plots are included in the urban zoning plan and are included in the register of the state land cadastre. In accordance with their purpose, they are divided into:
for the construction of residential buildings. They can be used to build residential complexes, villas or cottage complexes;
for the construction of non-residential real estate. Commercial plots include those on which you can build a hotel, restaurant, beauty salons or medical centers, retail and office premises and others.
In the certificate of ownership (TAPU) for real estate, the intended purpose is indicated. Private houses cannot be built on commercial plots, and vice versa – the construction of commercial objects is prohibited on residential plots.
2. Agricultural land (TARLA). Residential or commercial structures cannot be erected on these plots. The allotments are used exclusively for agricultural activities (from livestock and poultry farming to the cultivation of certain crops). Both individuals and legal entities can register such land.
3. State lands. They are not for sale because they are state or municipal property. Only long term rent is possible.
Prices for land and plots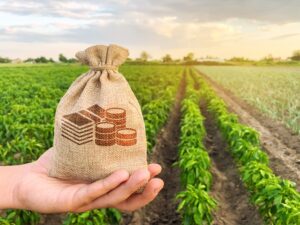 The cost of land in Turkey, like property prices, will differ significantly based on factors such as:
location (region, city, district);
the purpose of the site (land for agriculture is naturally much cheaper than for construction);
future prospects and other characteristics.
The cheapest land plots in Turkey are located in remote provinces and regions. On the coast, in big cities and resort centers, land is more expensive. If panoramas to the sea open up from the site, this significantly increases the price, sometimes doubles. Of course, less and less free land remains on the first coastline, so the cost of such land is high, as is the demand from small and large investors. Some real estate agencies offer buyers ready-made promising investment projects complete with all permits obtained.
To choose the right land plot in Turkey, I recommend contacting qualified licensed real estate agencies. The company's specialists will be able to select the land purely for your individual needs – purpose, area, location, cost and other characteristics.
On average, land in Alanya for construction with all permits, for example, in the popular Kargicak area is about € 40,000 – 60,000 euros per 500 sq.m. In the central part of Alanya, a similar plot will cost at least € 100,000.
Tips for foreigners buying land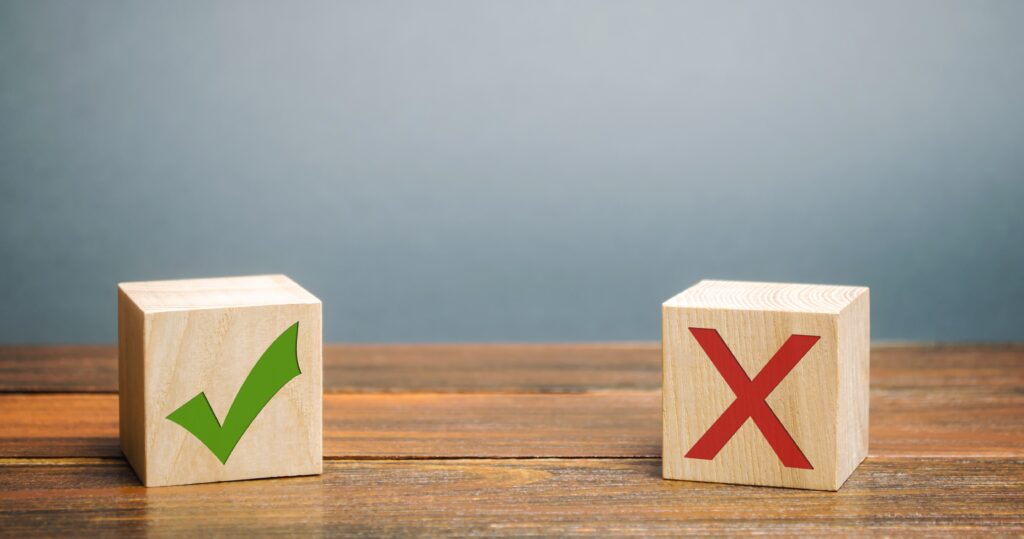 Based on many years of practical experience in selling Turkish real estate, I recommend:
Do not search for land plots in Turkey on your own on the Internet. You will lose your precious time, instead of quickly and simply doing it with a real estate agency.
If you have found the most suitable site for your requests, made sure that all the documents are in order, promptly conclude a deal. The main reason is the rather high demand for good land. It is also worth taking care of the preliminary transfer of funds from your country, as this takes time.
Many land owners inflate the price of plots, therefore, to obtain reliable information on its value, contact only trusted real estate agencies, where the interests of the buyer are always in the first place.
After purchasing a land plot in Turkey, there is no need to immediately start construction work, and this is a big plus. Land in a good location is a wonderful asset, the prices of which are constantly rising.
It is profitable to buy land for rent (if any residential object / objects have already been built on it) – this is a project with a long payback period and stable profit, therefore it is suitable for those who already have certain financial savings. Land plots are also interesting from the point of view of resale at a higher value, as a quick investment that does not require additional costs on your part.
If you want to build a home for the whole family, plots of about 500 square meters are suitable. Land for the construction of hotels, villas and other facilities requires a larger area – about two or more hectares.
And one more important recommendation: it is worth working with one trusted real estate agency, since the more agents you contact, the more you will need to pay them for their services.
If you are interested in buying quality real estate in Alanya, contact the licensed agency FIRST ALANYA – as soon as possible, we will select any objects for your individual requests.