All the benefits created by nature and hardworking Alanians annually attract millions of people from all over the world to Alanya. Among them are not only tourists, but also those who decided to link their future life with Alanya, settling in this beautiful sunny corner.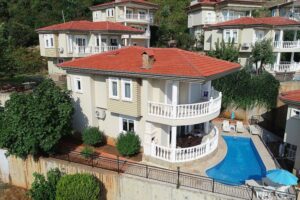 Tens of thousands of foreign citizens from Germany, Denmark, Sweden, Finland, Norway, Great Britain, Russia, Ukraine and other countries have already appreciated the advantages of owning real estate in Alanya and made a choice in its favor.
The population of Alanya is about 300 thousand people, including 78 thousand people. – Foreign citizens.
Buyers and investors are attracted by the high level of construction quality and affordable housing prices. Also, the good ecology of the area and the low crime rate play an important role.
Developers skillfully and quickly build houses here, successfully implementing innovative architectural projects and design solutions using high-quality building materials.
Real estate in Alanya is thoughtful layouts, spacious rooms, modern finishes, convenient location, security and a developed internal infrastructure, including swimming pools, saunas, playgrounds, sports complexes and other amenities for a joyful and comfortable life.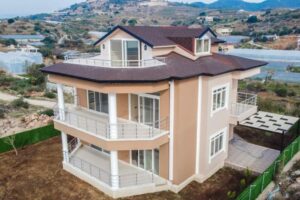 In addition, housing in Alanya is a profitable investment, since the demand for it is growing here every year.
Despite its already considerable achievements, this area continues to develop actively and promises to its residents and guests to be even more successful and steadily prosper in the future!