Turkish citizenship can be obtained in two ways: by a simplified scheme and by natural means. In the second case, citizenship is granted after five years of residence in Turkey and under a number of conditions. But with the adoption of the law on simplified acquisition of citizenship, many foreigners use it, preferring not to wait five years, but to receive a Turkish passport immediately. There is only one condition for this: investment. In particular, citizenship is given for opening a deposit account in the amount of at least $ 500,000, investments of the same amount in the Turkish economy or the purchase of government bonds for at least $ 500,000. You can count on obtaining citizenship if you open your own business in Turkey and employ at least 50 Turkish citizens. But the most popular and convenient way is to buy real estate. If you buy any real estate in Turkey for over 250 thousand dollars, you can get citizenship without a five-year wait. There is only one condition: real estate cannot be sold for three years after purchase.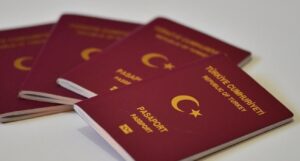 There are many advantages to obtaining Turkish citizenship. So, in Turkey dual citizenship is allowed, that is, those wishing to obtain a Turkish passport may not give up the passport of their country. Provided, of course, that dual citizenship is permitted in your country. All procedures for obtaining Turkish citizenship are confidential, so the Turkish authorities do not provide any information to any international organization. Turkish citizens will be able to visit more than a hundred countries of the world without a visa. Turkey has recently been establishing and strengthening international relations, and the number of visa-free countries for Turkey is constantly growing. Also, Turkish citizenship gives full rights to work in any industry, without any restrictions. A foreigner with a Turkish passport will be able to work, invest, open a business on the same conditions as other Turkish citizens. Foreigners who have received citizenship also receive state health insurance, which is also very important, because it gives the right to free and preferential services. Recently, Turkey has raised the quality of its medicine very highly; people from all countries of the world come to the republic for treatment. If there is an opportunity to purchase several objects, then this can also become a profitable source of passive income. For example, you can live in one apartment and rent another one. For a Turkish citizen, it is very convenient to do this, you can not work at all, renting out housing not only for long-term, but also for short-term rent. For example, cities such as Alanya, Antalya, these are resort towns, where you can always rent real estate, at any time of the year it will be in demand.
How long does the process of obtaining citizenship take?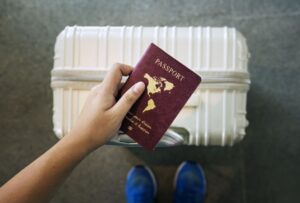 From our experience, this is only 2-3 months. During this time, all documents are drawn up and the foreigner receives a Turkish passport. At the same time, there are no failures, there was not a single one from our practice, all cases were resolved positively.
Ability to travel without a visa to other countries
Having a Turkish passport, you can travel to different countries of the world without the need to obtain a visa and spend additional time and money on it. At the moment, the Turks have the right to visa-free entry to the territory of more than 100 countries in Asia, East, Oceania, Africa, Europe, the Caribbean. For example, go on vacation to the Bahamas or the Dominican Republic, visit Mexico, Panama, Argentina, Serbia, Montenegro, Macedonia and many other powers.
Turkish citizens can enter three states even with their national passports – Ukraine, Georgia and Northern Cyprus. In some countries, a visa can be issued upon arrival and stay in their territory for 20 to 90 days.
Of course, such prospects will delight all travel lovers and those who often travel abroad on business trips.
Citizenship is obtained by the whole family of the investor
A Turkish passport for investment is issued not only to the owner of a home in Turkey, but also to his immediate family – spouse, children under 18, as well as parents, if they are dependent on the investor.
It is worth knowing that citizenship has no statute of limitations, applies to all family members and is passed on to future generations.
After purchasing an apartment and obtaining a residence permit for the whole family, you can start filing an application for citizenship. Documents are submitted in a single package – for the investor and his close relatives. At the same time, you do not need to reside in the country permanently (or most of the time) both before and after the issuance of a passport.
Chance of getting an American visa
Citizenship in Turkey by investment is interesting in terms of a quick and legal move to the United States of America on a business visa.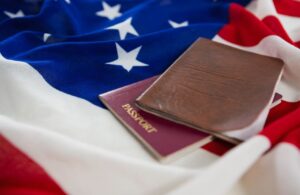 The whole process of obtaining a Turkish passport takes approximately three months. After that, you can get a passport and a business visa to the United States under the E2 program, which makes it possible to reside permanently and work in the United States, investing your savings in any business – both in a new project and in an existing one. The gradual increase in the amount of capital investment to $ 900,000 allows you to qualify for a green-card and job creation in the United States.
The E2 visa has a number of advantages, including: quick processing of the application, no tax burdens and additional obligations, a relatively low threshold of required investments.
It is important to know that only a few countries have agreements with the United States on privileged relations on an E2 business visa – Turkey, Jordan, Grenada, Montenegro, Moldova. In this list, the Republic of Turkey is one of the most attractive and promising countries, in particular, with regard to the size of investments and the conditions for obtaining a "golden passport".
If you want to immigrate to the United States through obtaining a Turkish passport for real estate investments, you should think about it now. Since conditions can change, depending on the geopolitical situation in the world.
Investor can move to UK with Turkish passport
What else does a Turkish passport give? A significant advantage of Turkish citizenship is the ability to obtain a business visa and move to the UK to work. A visa contract between Ankara and the United Kingdom allows a Turkish national to issue a visa for a period of one year. It is possible to renew the work permit for three years and this applies to both the applicant himself and his family members.
The UK business visa program has several advantages:
After issuing a Turkish passport for investment, the depositor is able to submit an application to open his own business in the United Kingdom on a Turkish Businessperson visa. At the same time, there are no special conditions for the amount of capital investments.
The UK currently supports an agreement signed with Turkey, which allows those seeking to relocate to the country under a simplified scheme to take advantage of this unique opportunity.
Britain does not impose difficult requirements for immigrants from Turkey. In particular, the applicant must want to live and work in England, confirm his income or the availability of start-up capital to open his own business, or his participation in a foreign business, the status of a sought-after specialist or investor.
Moving with the whole family (including with a common-law spouse), the opportunity not only to work, but also to study.
Turkish Businessperson visa allows you to further apply for permanent residence and obtaining the citizenship of the country.
As experts clarify, it is not known for certain which agreements will remain between the Republic of Turkey and Great Britain after the completion of the Brexit process (withdrawal from the European Union), how this will affect Turkish citizens and the visa regime. Therefore, if you are planning to move to live in Europe from Turkey, you should think about it now.
If you want to live and work in Turkey, obtaining Turkish citizenship through the purchase of real estate will allow you to quickly and easily open your own business in the country.
So, according to statistics for the past 2020, about 600,000 working foreign companies and enterprises were registered in the state, as well as about 700,000 foreign citizens were employed. In addition, the Republic of Turkey was among the ten most attractive countries in the world for foreigners – for living and working. And now, against the background of events taking place in the world, Turkey, thanks to its well-developed healthcare system and effective measures taken in the fight against coronavirus, remains a safe place for foreigners.
The "golden passport" program for investing in the Turkish economy is a really interesting offer for investors from abroad