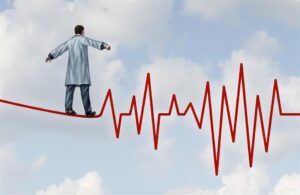 Health is one of the important aspects of every person's life. For this reason, all foreigners moving to Turkey for permanent residence are concerned about the issue of local rules regarding health insurance.
Compulsory health insurance must be drawn up by all foreigners who apply for a residence permit and who are in the age group from 18 to 65 years old. When applying for a residence permit for a year or two, medical insurance is issued without fail for the same period.
This condition is spelled out in the legal framework of the Republic of Turkey and is strictly controlled by the migration service. Insurance for foreigners should only be issued by insurance companies in Turkey. An insurance policy for children is issued at will.
SGK is a state. insurance in Turkey. This type of insurance provides the opportunity for free treatment in public hospitals and a discount on services in private medical institutions.
In practice, there are 2 types of state insurance programs:
SSK – for foreigners and working citizens.
Bağkur – for private entrepreneurs.
Since January 2012, the law on the registration of compulsory health insurance in Turkey has been in force, which applies to foreigners and Turks. In accordance with this provision, if the stay in the country exceeds the visa-free time period, then medical insurance is issued without fail.
An insurance policy is issued at SGK offices in a few minutes. Valid insurance also entitles you to a discount on prescription drug purchases.
Features of compulsory health insurance for foreign citizens
It should be noted that compulsory insurance is issued by foreign citizens, regardless of the purpose of their stay in Turkey:
relaxation;
study;
Job;
long stay.
The cost of the insurance policy depends on the age of the person who draws up the document and can vary from 150 to 1,000 Turkish lira per year. During the registration process, it is recommended to check with the representative of the insurance company with which medical institutions it works. Most insurance organizations, along with a policy on hand, issue a list of hospitals where the paid insurance will be valid.
What is covered by compulsory health insurance in Turkey?
Inpatient treatment – 100% coverage.
Outpatient treatment – 60% covered.
This type of insurance does not provide for payment for regular examinations related to chronic diseases, pregnancy management, dental services, and planned procedures. Accordingly, according to the obligatory honey. insurance in the Republic of Turkey, you can go to the hospital in case of an accident or an acute illness.
If you want to get insurance with a wider field of validity, then after the residence permit is issued, you can conclude a voluntary health insurance contract.